Monitoring and remote control of electric and water users from any mobile device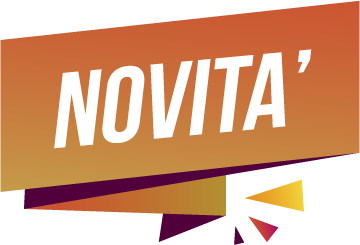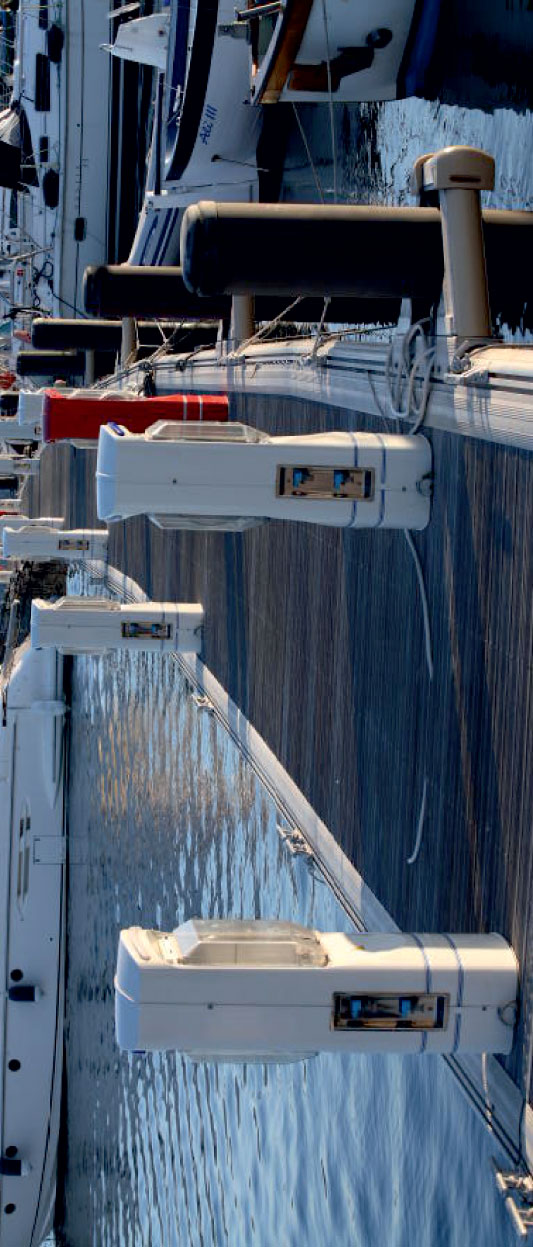 MANAGER:
Entering User Master Data, with credentials assignment, user and password.
Reset of water and electricity consumption meters and user enable (not supply)
Print check-in form with column and user references, access to the portal (also in QR Code) for consulting consumption data and enabling / disabling water and electricity users.
Personalized check-out procedure:
Print the water and electricity consumption report (total and daily consumption)
Storage of historical personal data, check-in date, check-out date and daily consumption on a historical table
Disabling user and customer access from the portal
In the management pages of the post, the following information is represented:
Visitor master data
Check-in and check-out date
Consumption data
Alarms for consumption detection with delivery disabled
In addition, the following actions can be performed from this page:
If column available - check-in
If the column is occupied - reset counters (if necessary), reset alarms, check-out
Forced disabling of the user (if necessary)
Management of the columns from graphic page with plan of the port and display of the occupation status of the column.
Search and access the column management page from the advanced search function of the EasyLink pop-up menu.
Consultation of historical data of visits and related consumption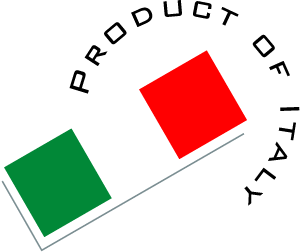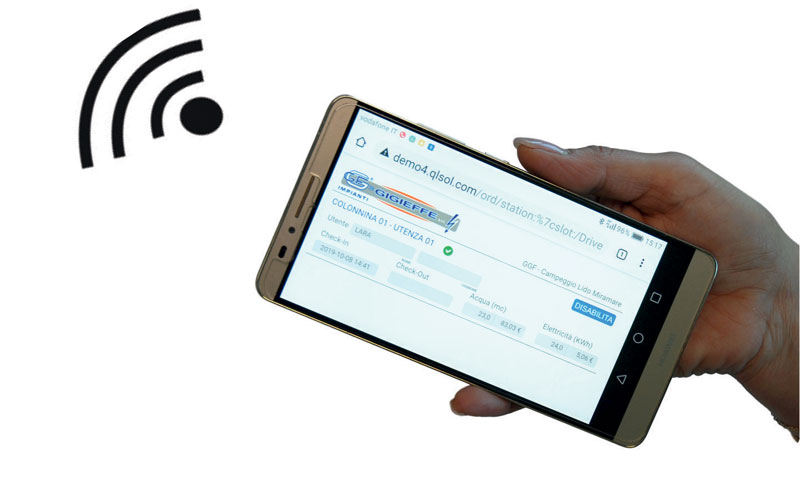 USER:
Viewing and consulting the user, displayed by inserting the credentials printed on the check-in form with a graphical view optimized for viewing on a smartphone, of:
Real-time partial and total consumption data of water and electricity users
Print report of consumption data (total and daily) of water and electricity users
Enabling and disabling water and electricity supply.
Esempio di connessione
utilizzando il sistema
"Easy Link"